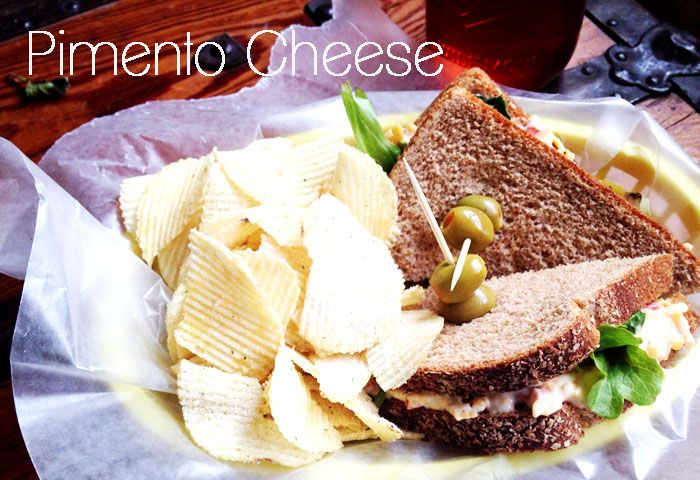 Since I'm in the middle of divorcing myself from my current cable company and am debating not having cable at all, I've been watching a lot of Hulu Plus lately. Just to see if I can handle not having my beloved cable for a while. With that being said, I'm watching the entire season of random shows, one of those shows being
Nashville
. I really didn't think I was going to like this series as much as I did this weekend. I'm not a huge fan of shows that take place in the South, simply due to the actor's accents. Some of them just can't get that twang down. But the actors on Nashville do a great job. Plus I love seeing a few of the places I use to go to when I lived in Tennessee.
Anywho, watching the show put me in the mood for some southern treats, thus this pimento cheese recipe. It's a simple recipe but it packs a punch with the sharp cheddar. I also kicked it up a notch by adding some green chilies. I opted to put my pimento cheese dip on a sandwich but you can use it however you'd like. So yummy!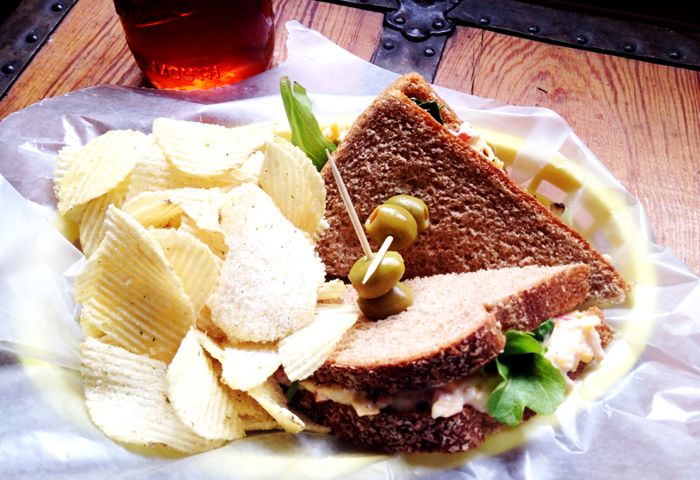 1 ½ cups sharp cheddar cheese, ½ to 1 cup Duke's mayo, 1 small can pimentos, 1 small can green chilies, 2 tsp Beth's Chicken Seasoning
1. Shred the cheese and place in a large bowl. 2. Add all of the ingredients into the bowl and mix. 3. Eat!