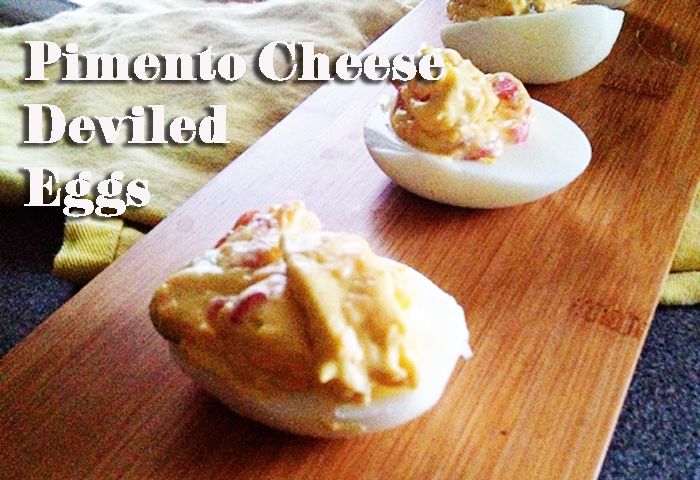 I decided to keep this pimento cheese train going and put a little in some deviled eggs. I'm a self professed non-egg person but I love me some deviled eggs. I think it's because all of that mayo and cheese kind of drowns out that gross odorous egg taste that I hate so much.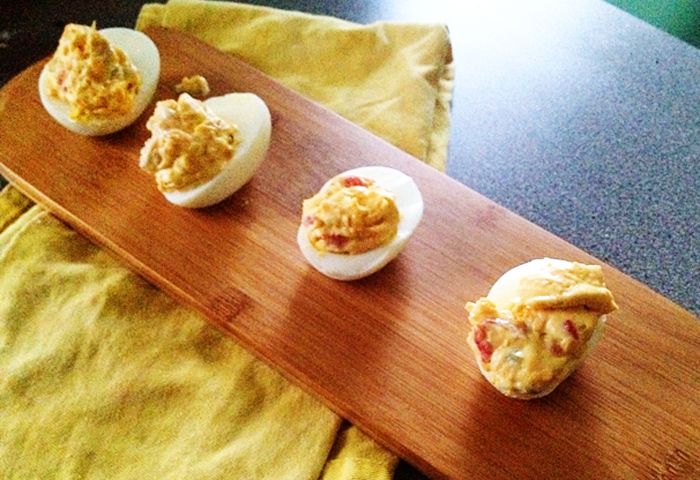 What I did here was just slice two boiled eggs in half. I then placed all of the yolks in a bowl and added a couple of spoonfuls of my
pimento cheese
. Once I mixed that all up, I placed a dollop of the mixture into each egg white. And then I devoured them all. Soooo good. That sharp cheddar cheese really makes the whole deviled egg.