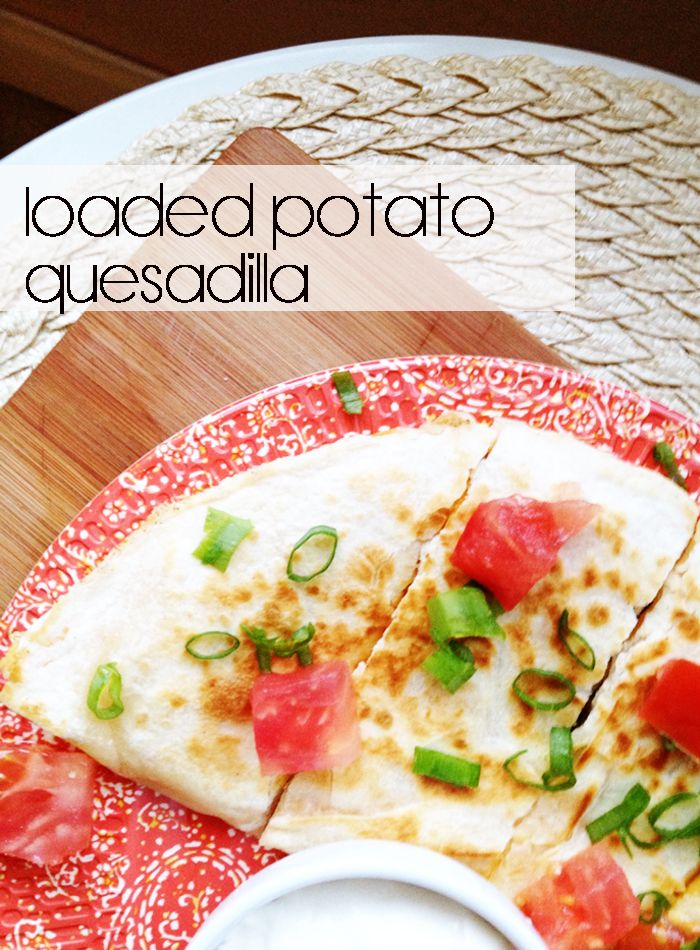 Well it's pub grub week on BeeStew and I'm bringing lots of greesey gastro delights starting with my Loaded Potato Quesadilla. Like all of my great ideas this one comes from a lovely dish I had in a restaurant. I saw potato, cheese and a tortilla in the description and hopped right on it. The restaurant I went to called it a Potatoskinadilla. While I love the name, I chose to call my version a Loaded Potato Quesadilla. It has all the makings of a good loaded potato; cheese, bacon, sour cream. Yum! I'd like to say my version is a lot better. You be the judge.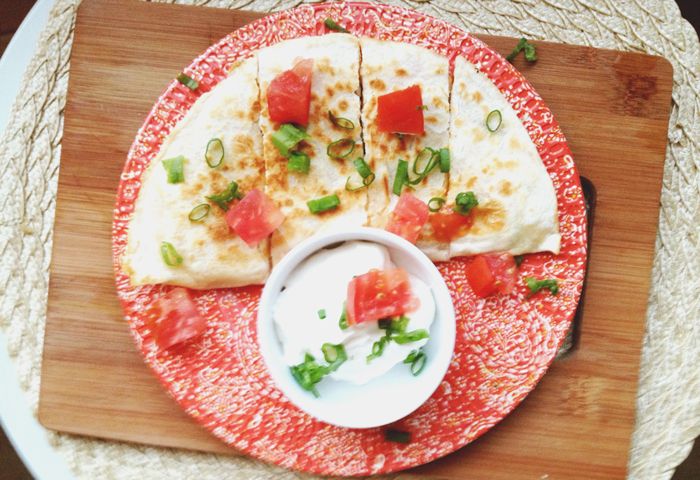 1 russet potato, 1 ¼ cup plus shredded colby jack cheese, 3 tbs sour cream plus a little more for dipping, 2 tbs butter, 2 scallions, 2 strips bacon, 2-3 tortillas, salt and pepper to taste
1. Bake the potato in the oven until really tender and almost falling apart. 2. At this time fry the bacon or bake in the oven as well until browned. 3. Once the potato is done, place in a medium bowl and add ¼ of the cheese, butter scallions, bacon, sour cream, salt and pepper. Be sure to crumble the bacon before adding to the mixture. 4. Take a potato masher, hand mixer or (in my case) an immersion blender and mash the potatoes. I like my potatoes pretty whipped and with the skins still on. 5. Lay one of the tortillas on a plate and spread about ¼ of a cup of the potato mixture on only one side of the tortilla. 6. Place the tortilla on a heated, greased skillet and put some shredded cheese on the other half of the tortilla. 7. Next, quickly fold the potato side onto the cheese side of the tortilla. This was the easiest way I found to combine the potato and the cheese without creating a mess. 8. Be sure to grill both sides until cheese is melted. 9. I like to serve mine with a side of sour cream and dig right in to that quesadilla. 10. I only made 1 ½ of a quesadilla but you should have enough for 3 halves.