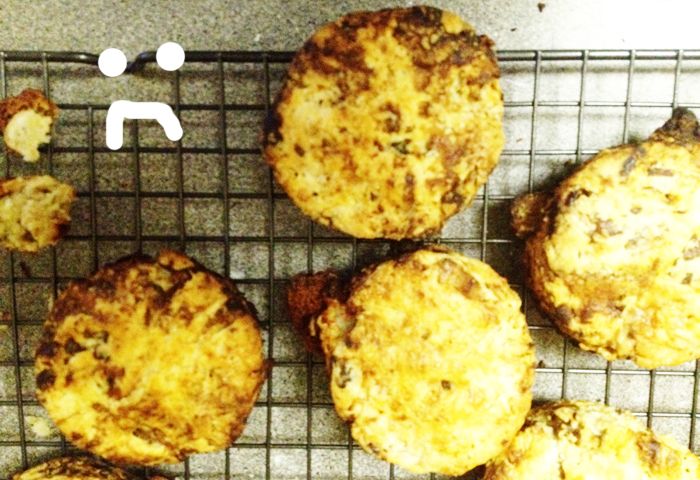 While I fancy myself an awesome home cook I've never been shy about professing my lack of baking skill. I just get too bogged down by directions and the exact measurements that baking requires. So it's no surprise that my first attempt at savory scones failed. To start, I really should have just paid attention to the directions the first go around and then change it up a bit. But that just wouldn't be true BS fashion.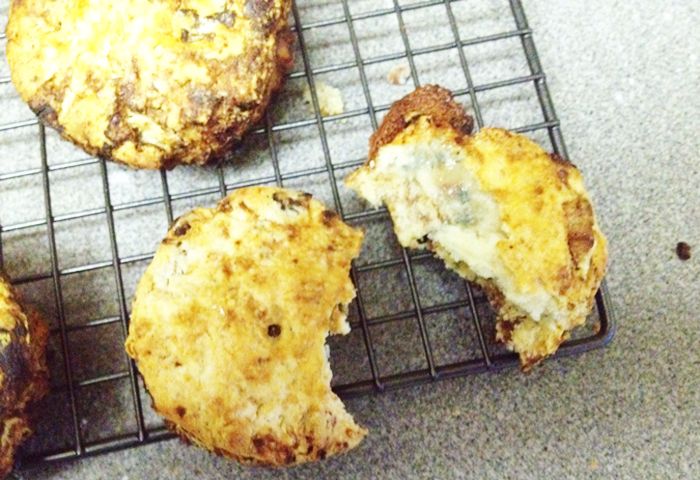 Instead of making the blue cheese and carrot scones (weird combo anyway) recipe I choose to use, I opted to make bacon, date, and blue cheese scones. A little adventurous but I've had this combo before. To be more specific, my favorite local coffee shop, Northside Social, makes these awesome scones and it blows my mind every time. Of course something that blows your mind is easily replicated, right? That's a big heck no. Nothing that awesome comes easily.
I think the issue I had was just a case of needing some recipe adjustment. It might have been a great recipe to begin with but there are just some recipes that have to be adjusted according to your oven type and sometimes geographical location. (Certain altitudes can affect the outcome of your food). So, the oven was too hot, which burned the scones and I'm pretty sure there was just simply not enough butter. The recipe called for about ⅓ of a cup of butter. Pretty sure it could have used a good ½ cup plus. I pretty much channeled Paula Deen the moment I realized a full stick of butter wasn't required. But I'm determined to make an edible and delicious scone, so look forward to another scone post.