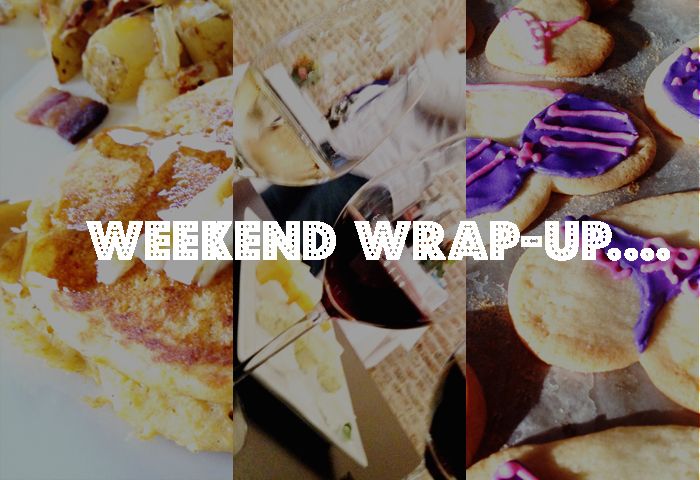 SUNDAY...
For once I actually had quite a productive weekend. Full of booze, edible lingerie and a killer hangover cure. Never one to follow rules, I'm going to start with what I did last this weekend. Basically, Beth had a bit of a wild night on Saturday which included a bit of debauchery and empty pockets. So instead of spending a fortune at a brunch spot, which I've done before and usually totally ok with, I decided to make brunch at home. I was actually looking for this great buttermilk pancake recipe I made once and was blown away by. But in true Beth fashion I didn't save the recipe and had to go hunt it down. Long story short, I never found the recipe but did run across this great buttermilk cornmeal pancake
recipe
. While it's a great recipe on its own, I had some sweet potatoes lying around and decided to add some to the mix. So I modified the recipe a bit to cater to the awesome flavors of the sweet potato.
¾ cup unbleached all purpose flour
¾ cups cornmeal
1 tbs granulated sugar
1 tbs packed brown sugar
½ tsp baking powder
½ tsp baking soda
½ tsp salt
couple dashes of cinnemon
½ cap full of vanilla
1 ¼ cups buttermilk
2 large eggs
3 tbs melted butter
1 sweet potato
1. Preheat oven to 400 degrees and roast a sweet potato until tender. This should take roughly 30 minutes. Once potato is done cooking, peel, mash and let cool.
2. Mix all of the dry ingredients in a large bowl.
3. Mix all of the wet ingredients and the cooled sweet potato together.
4. Whisk dry and wet ingredients together. Let mixture stand for at least 20 minutes before cooking on a griddle.
Can I just say, these were A-mazing!! Slightly crisp on the outside and creamy and cornmealy in the middle. So good!