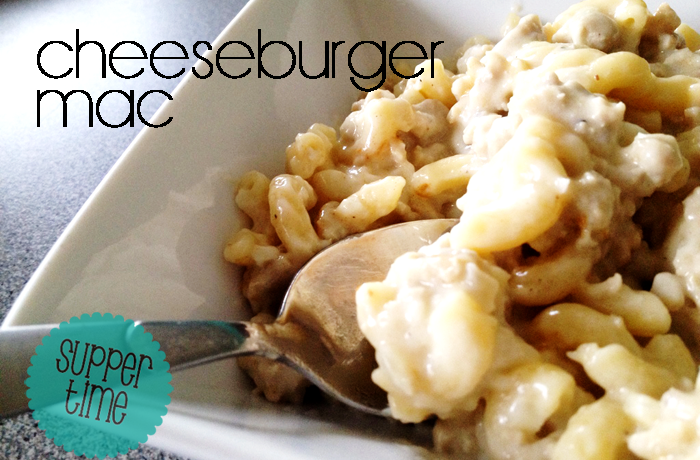 While my mother never made it, I know Hamburger Helper has played a key role in a lot of people's lives growing up. Who wouldn't like creamy cheese mac'n'cheese with a little hamburger sprinkled in there? But the problem I've always seen with this dish is the ridiculous amount of sodium that can be found in each box.
I know the appeal is partly how quickly someone could put together a hearty meal for a family. So I decided to take this challenge on and time myself to see if it's feasible to make a hamburger helper inspired meal from scratch, during the week for a hungry family; or rather a hungry working girl.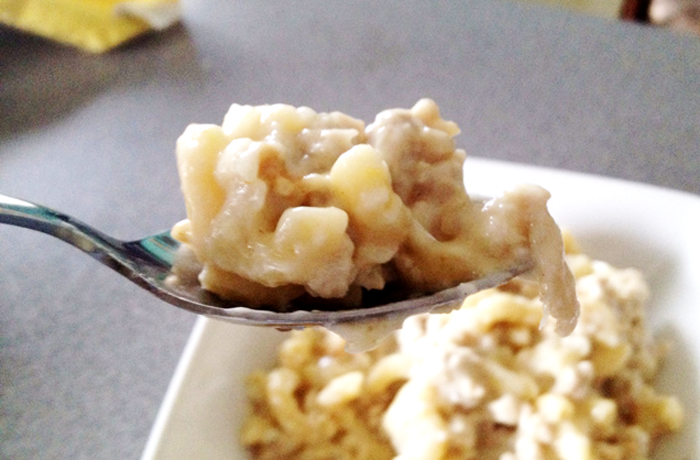 And success! Including prep time, I managed to put this meal together in just 30 minutes. Take that, Rachel Ray.
What you'll need: 1/2 box elbow macaroni, 1 lb ground chicken, 1/2 onion chopped, 2 garlic cloves chopped, 2 tsp seasoned salt, 1 tsp worcestershire sauce, 3 tbs butter, 3 tbs flour, 2 cups milk, 2 cups white cheddar cheese (shredded), 1/2 cup gruyere (shredded), 1/2 tsp nutmeg, 2 tsp paprika
1.
Start by dropping your macaroni into a pot of boiling water.
2.
Start browning your ground chicken in a saucepan with a little EVOO.
3.
Chop onion and garlic in food processor and add to the browning chicken.
4.
Once chicken is browned, drain the fat in a colander and return to saucepan.
5.
Before adding the drained macaroni, season meat with seasoned salt and worcestershire sauce. Add the macaroni.
6.
In a separate deep saucepan, melt the butter on medium heat.
7.
Once melted, add the flour and brown for 2 minutes.
8.
Next add the milk, nutmeg, paprika and pepper and let thicken.
9.
Once thickened, turn heat to low and add cheese. I'm not sure if you're aware, but you have successfully made a bechamel sauce!
10.
Once cheese is melted add the sauce to the chicken and mac mixture.
11.
Stir to incorporate ingredients.
12.
You know what to do next, EAT!
Quick Tip: Depending on how much macaroni you used, you may not need all of your bechamel sauce. I used a little more than half of the sauce. Also you can use any type of ground meat you'd like. It doesn't have to be chicken.
BTW: Cooking this meal is how I prepared for hurricane Sandy. No patience for canned food.