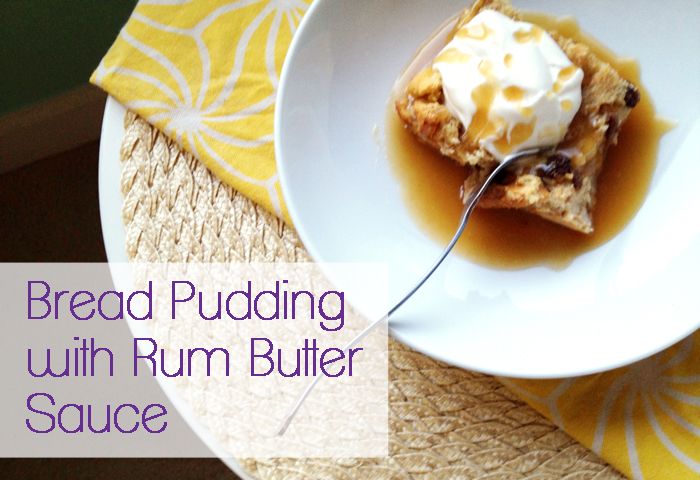 Happy Fat Tuesday! In honor of the occasion, I made some yummy bread pudding inspired by NOLA. I've never been to New Orleans but I'm sure they know how to throw down on some bread pudding.
For the Bread
½ large french loaf, 2 cups whole milk, 1 cup heavy cream, 2 egg yolks, 1 tsp cinnamon, 1 tsp vanilla, 2 tbs sugar, juice of ½ an orange, 1 tsp orange zest, ¾ cup raisins
For the Sauce
⅓ cup heavy cream, 2 tbs butter, ½ cup brown sugar, 1 tbs honey, 1 tsp vanilla, 1 tbs rum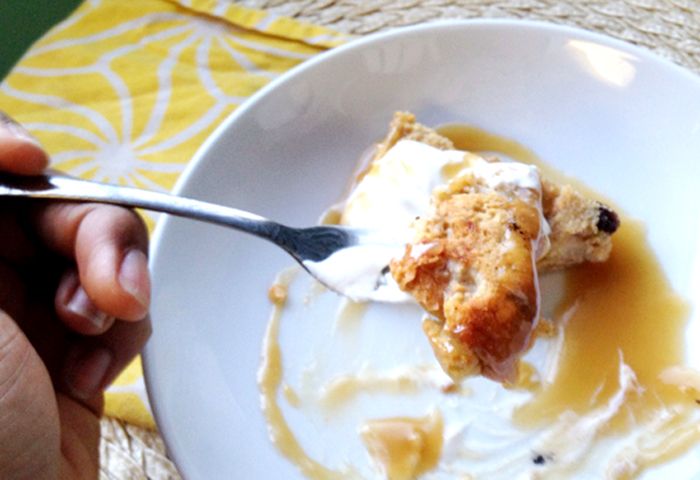 1. Preheat oven to 350 degrees. 2. Cut you loaf into small pieces and place in a bowl. 3. Place the raisins in a separate small bowl with the orange juice and a splash of rum. Set aside. 4. Mix together the rest of the ingredients minus the raisins and bread. 5. Once combined, add the raisins and bread. 6. Mix ingredients until incorporated and place mixture in an 8x8 pan. 6. Cover the dish with plastic wrap and refrigerate anywhere from 2 hours to overnight. 7. After 2 hours, take out the pudding and place in the oven to bake for 25-30 minutes. 8. Once the bread pudding is done, start your rum butter sauce.
For the Sauce
1. Combine all of the ingredients except for the rum in a sauce pan. 2. Let the mixture come to a simmer on low heat. 3. Once ingredients have melted and have been incorporated turn the heat off and add the rum.