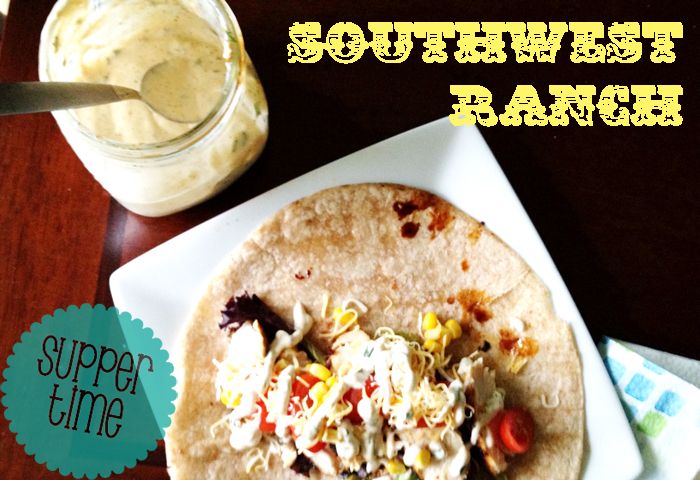 While most of my

recipes come out of sheer craving or curiosity sometimes those recipes are motivated by the lack of dinero in my pocket. This is how I make a lot of my copycat recipes. I love going out to eat but really, if you think about it some of those dishes can easily be adapted at home. Thus my southwest ranch dressing. I love this southwest chicken wrap with mexi-ranch found at Hard Times Cafe, but it's really not the best idea to buy this everyday. Making my own ranch gave me permission to indulge everyday.
Ingredients
½ cup mayo
½ cup sour cream
½ cup plus buttermilk
⅓ cup chives chopped
⅓ cup parsley chopped
½ tbs ancho chili powder
couple dashes of tabasco
salt and pepper to taste
1-2 tsp lime juice
1 garlic clove minced
1. Put all of your ingredients in a jar or container with a top, and shake well. Refrigerate for at least an hour for the flavors to marry.
2. Lastly, put this ranch on your favorite wrap, salad or cookie. Whatever floats your boat.