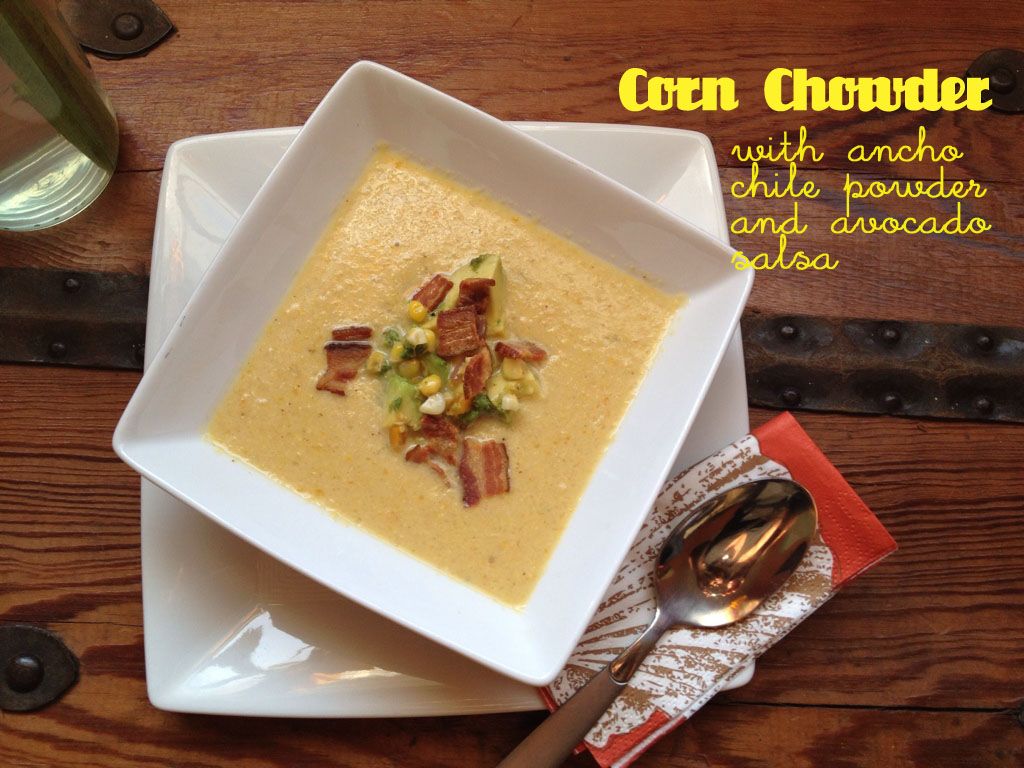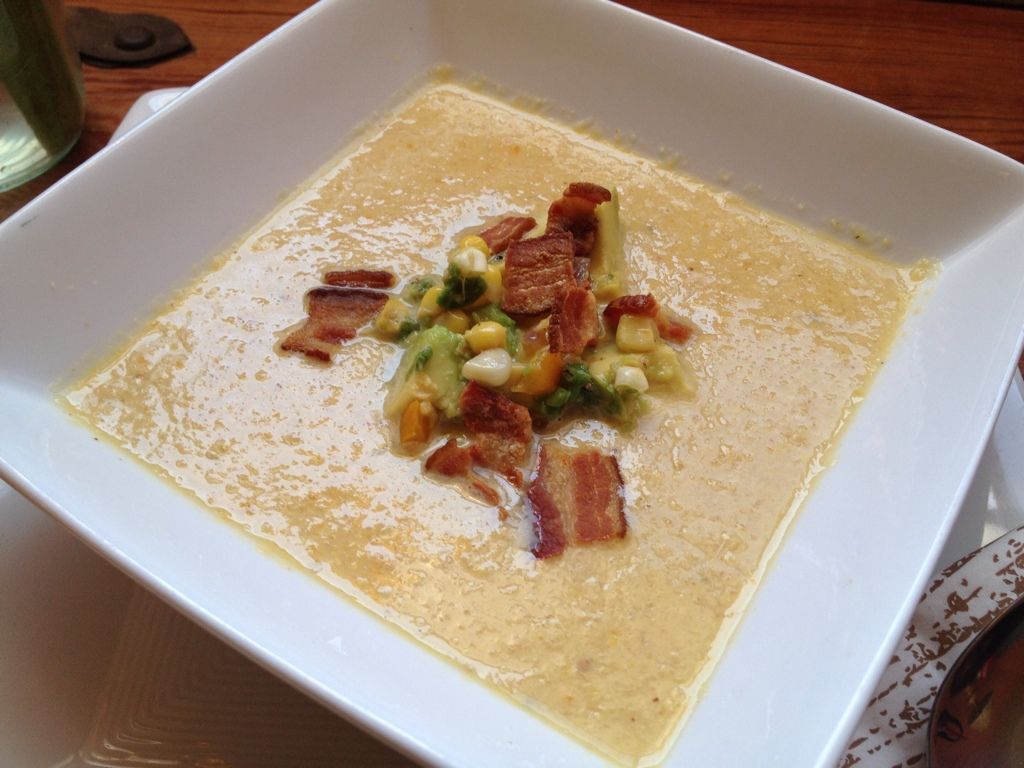 After I made this dish I asked myself, "Am I actually a good cook or does bacon just make everything taste better?" My co-workers assured me that it was both. You'll soon notice that I am no stranger to bacon but corn really isn't a staple in the Stewart household. but seeing the rows of husks at Trader Joe's just drew me in.
Aside from the awesomeness that is bacon, this was only the second time I've used ancho chile powder and I am not planning on looking back now. Made from dried pablono peppers, the ancho chile added a surprising smokiness to this corn chowder. Want to know another surprise I had up my sleeve? Mascarpone! I saw another corn chowder recipe that called for the creamy concoction and knew I had some readily
available
.
2 ears of corn shucked, 2 pieces of bacon, 1/2 onion chopped, 1/2 bell pepper chopped, 1 clove of garlic minced, 1 1/2 cups chicken broth, 2 dollops or roughly 2 tbs mascarpone, 1 tsp to 2 tsp ancho chile powder, 1 avocado, 1 lime, salt and pepper to taste
Chop and fry your bacon in a medium saucepan over medium-high heat. Set bacon aside and leave that glorious bacon fat in the pan. (I did remove just a little bit of fat to prevent over greasiness) Next, sauté the corn, onion, garlic and bell pepper for about 3 minutes. Add the chile powder, salt and pepper to taste and cook for another 2 minutes or so. Once your veggies are browned but not too soft remove about a ½ cup of the corn for the salsa. Next, add the stock and bring to a boil. Once it's to a boil, bring the heat down to a simmer and add the mascarpone.
In this next step I used an emersion blender, but if you don't have one handy use a food processor. If you don't like molten, hot liquid on your flesh, I would make sure to cool the chowder first, before blending your ingredients. So what I did was take the emersion blender and processed my soup to make a creamy, frothy chowder. After that was completed, I chopped ½ the avocado, added lime, corn, salt and pepper to a bowl to make my salsa. If I had had some on hand, I would have also added cilantro. Lastly, top your chowder with the salsa and bacon and have at it.