So when I catch myself wanting to eat healthy I try to think of creative ways to clean up otherwise messy calorie-rich foods. Take for instance a cheese burger. Greasy, cheesy, salty, saucey, steamy, sexy. Wait, are we still talking about a burger or a man? Nonetheless, I love both once in a while.
But unfortunately that won't help me get into single digits at H&M, the burger that is. Anywho, I digress. The point is I want a healthy burger. While that's not entirely possible, I'll go for a burger-like meal. Turkey burgers are gross and chicken burgers are predictable. But what about salmon? Oh yes, salmon. I found some great recipes and opted for an asian-inspired salmon slider with pickled veggies.
Before I started the sliders, I roughly julienned the cucumber, carrot and red onion. Then I added the sugar, rice wine and cider vinegars as well as the sesame seed oil to the veggies. I stuck that in the refrigerator to get that pickled flavor I was looking for.
Then, I got my ingredients together for the salmon portion: 5oz salmon, panko breadcrumbs, red onion, lemon, red bell pepper, garlic and soy sauce.
Next, I cut the salmon in half and added the onion and garlic to a food processor to mince the ingredients together.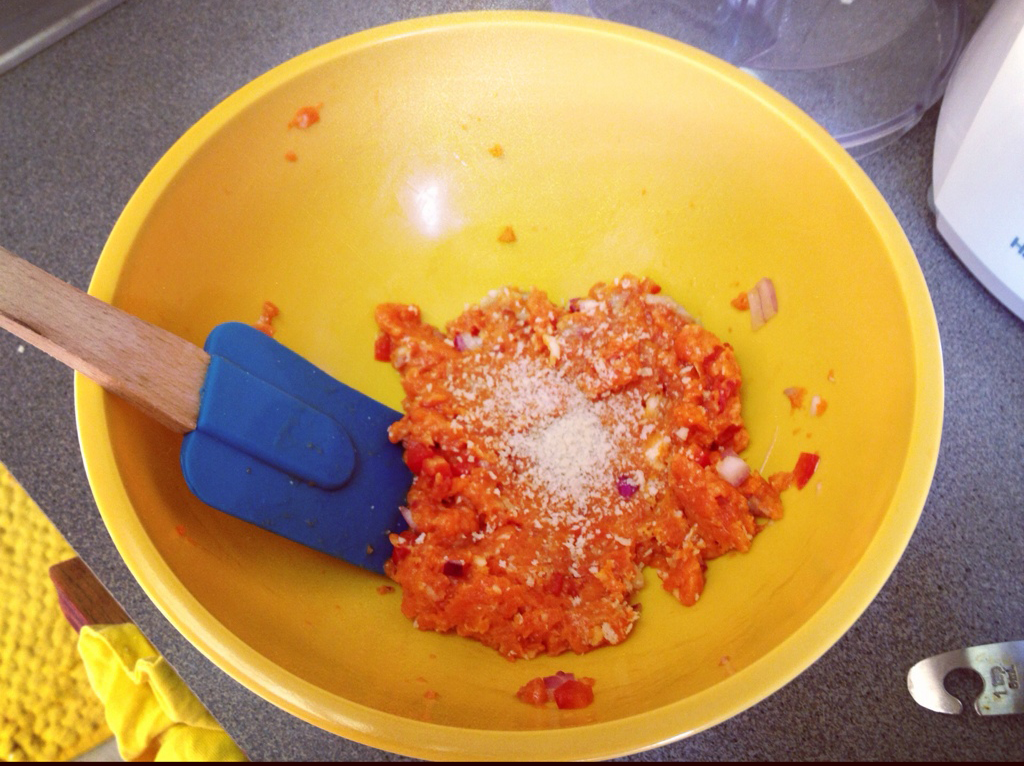 Then I added the chopped bell pepper, soy sauce, lemon juice, egg white and breadcrumbs to a mixing bowl and mixed the ingredients together.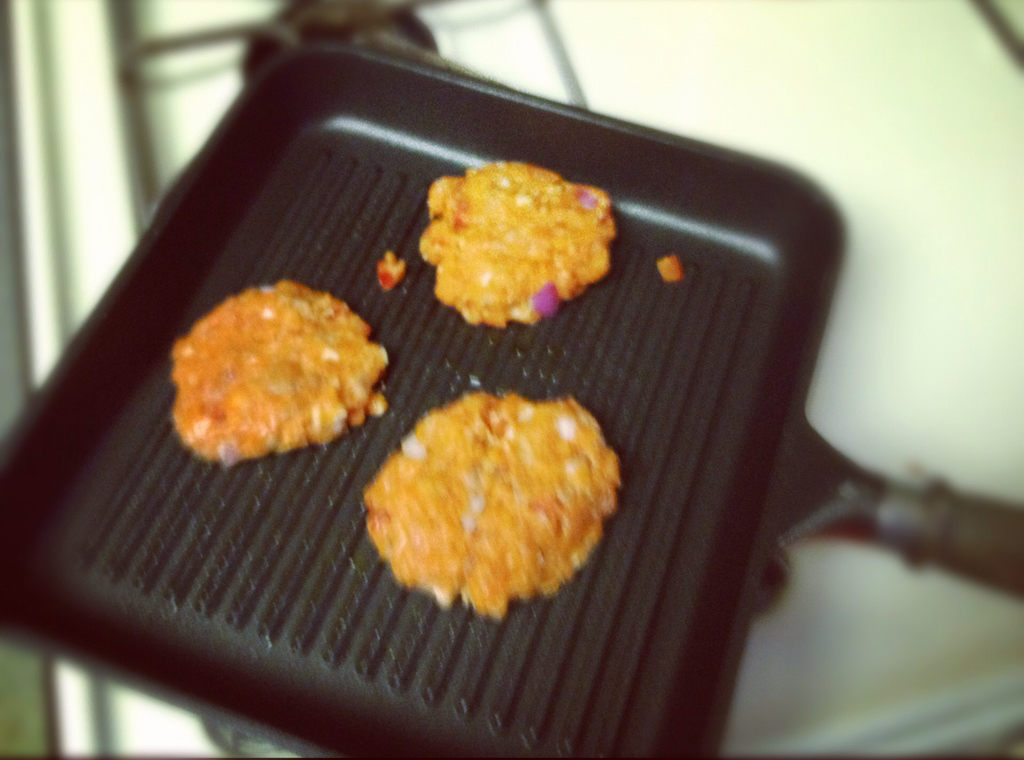 And here's where the magic happens. I form the salmon mixture into three small patties and grill those puppies. And finally, I buttered the buns added the veggies and went to town on those sliders.
Salmon Sliders with pickled veggies
5 oz salmon filet
1 egg white
1/2 to 1 cup panko bread crumbs
2 tsp soy sauce
1 garlic clove
1/2 small onion chopped
2 tbs bell pepper chopped
pepper to taste
mini buns
1/2 small purple (red) onion
1 carrot
1/2 cucumber
1 tbs rice wine vinegar
1 tsp apple cider vinegar
1 tsp sesame oil
scant of sugar
pepper to taste