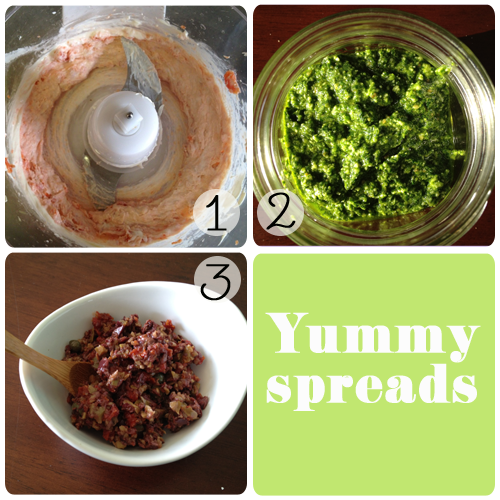 Whoa! It's been a hot minute since I've made a new post. Lord knows I love having my very own place to say whatever moves me but it's a lot of work keeping up a blog. With that being said, here's at least three posts in one.
Lox Cream Cheese: smoked salmon, cream cheese, green onions
Cilantro Pesto: Cilantro, garlic, parmesan, olive oil, sunflower seeds
Olive Tapenade: olives, anchovy paste, garlic, shallot, olive oil
It's ridiculous how easy these spreads are. Just throw the ingredients into a food processor and pulse until desired consistency. The lox cream cheese is obviously heaven on an everything bagel. As for the cilantro pesto, my tacos have never been happier and french bread doesn't make sense without my olive tapenade.